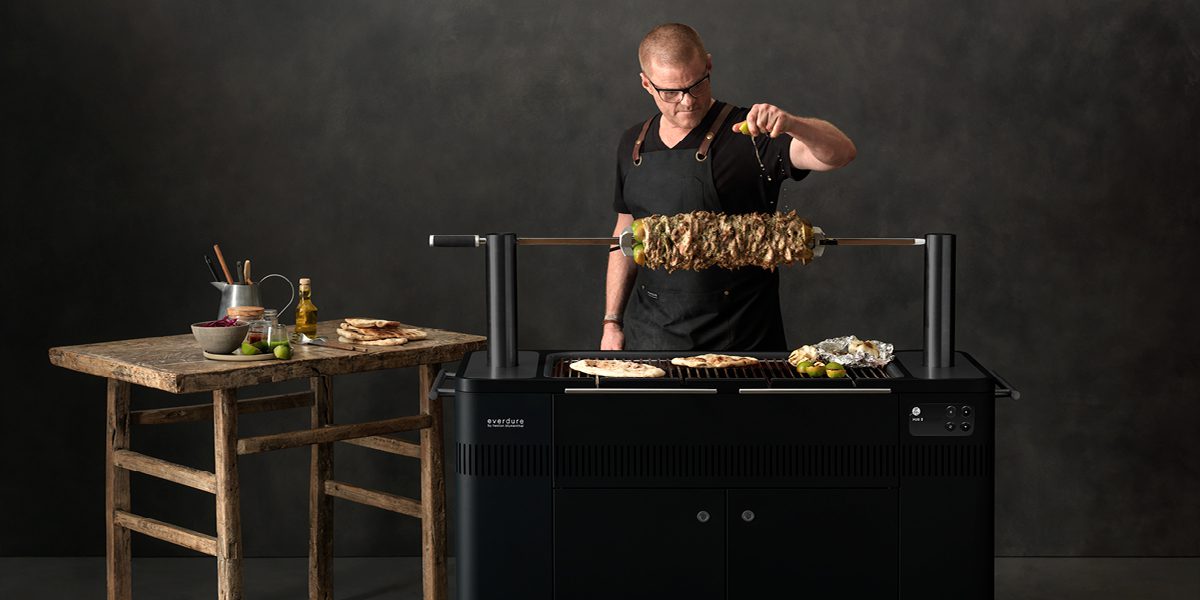 Win an Everdure Hub II by Heston Blumenthal
Agility Print's Win A BBQ for National BBQ Day competition comes just at the right time for great, lingering end-of-summer nights.  For the ulitmate charcoal BBQ experience, you MUST enter this competition.
There are 3 ways to enter here – use them all!
Designed for outdoor entertainers with a flair for performance the Everdure Hub II is a stylish BBQ which is sure to impress.
With the Fast Flame Ignition SystemTM, featuring an electric element, you can get your charcoal burning at just the right temperature in just 10 minutes.
It has a slide out storage/warming drawer, up & down control for rotisserie pole height adjustment (max lift 100kg), has Titanium coated metal components and the jaw-like Cliplock ForksTM ensure everything from chickens to suckling pigs are kept firmly in place on the rotisserie rod as it turns.
For years to come, many glorious evenings will be spent gathered around this beauty!
The last Sunday in January – the peak of summer – and just before we all head back to work.
Enter our Win A BBQ competition below to secure your chance at winning an unsurpassed piece of substantial BBQ hardware.
Enter all three ways below and get 400 entries to the competition!
Tell Us Why You Choose Agility and MBE for your printing!
AND WE'LL ENTER YOU INTO THE WIN-A-BBQ DRAW WITH 100 ENTRIES
* Comments may be used in promotional material as testimony. You will also be added to our mailing list.