Training Manual
Printing Specialists
Right quality. Right colour. On time.
Training Manual Printing
As Sydney's leading commercial printer, Agility Print have printed a wide variety of Training Manuals for all types of businesses and educational organisations. Whether it is a Sales training manual, Technical training manual, Employee training manual, Management training manual, Safety training manual or Customer Service training manual, Agility Print can help.
Our clients include trades colleges, forklift trainers, music & dance schools, universities and business colleges. Creating a professional training or course manual that is both effective and cost efficient is a goal of many organisations. Below Agility Print provides some insight for  those who design and/or purchase training manuals.
Ideas for Better Training Manual Buying
In our experience, the content in training manuals tends to change fairly often as updates and new developments occur. So, when possible, buy training manuals in smaller batches. Fortunately, Agility's Print On-Demand ability allows you to print training manuals in relatively short runs. This can prevent you from being stuck with manuals having obsolete or outdated content.
Also, you'll generally save money if you design your training manual to print at a common size, like the standard A5 or A4. And if the training manual is to be used strictly for internal operations, the use of colour can often be minimised to save money without reducing effectiveness. However, if the manual is being distributed to clients, the use of colour is recommended because it gives a more professional appearance.
Holding it all Together
A training manual can be created with just about any binding style. The saddle-stitch and perfect binding methods generally offer the lowest cost for smaller manuals up to 48 pages. However Agility recommends ringed binders and wire binding are better choices for training manuals.
Why? Because when the training manual is open, these binding methods allow the content to lie completely flat on a desk or table for easy referencing. This eliminates the distraction of needing to hold the manual open and lets the trainee focus on learning. This is a plus whether the trainee is in a classroom setting, sitting at a computer or need their hands free to perform other elements of the training.
Also, these binding methods work well with tabbed dividers. Dividers with printed tabs are the perfect complement to training manuals because they allow trainees to quickly locate a specific page or topic. Sometimes the tabs are printed in varying colours which works particularly well in group training sessions where trainees are directed to various sections by an instructor.
Additional Benefits of a Ringed Binder
Additionally, ringed binders offer the option of internal pockets. These come in handy to hold handouts or the trainees' notes. Sleeves for training aids, such as CDs and DVDs, can also be easily added to binders.  Agility Print recommends the use of 3 or 4 ring binders.
Plus, when it comes to adding or removing pages, a ringed binder has a tremendous advantage over other binding styles. Making changes is quite literally a "snap." This feature is particularly helpful for training manuals where content often evolves over time.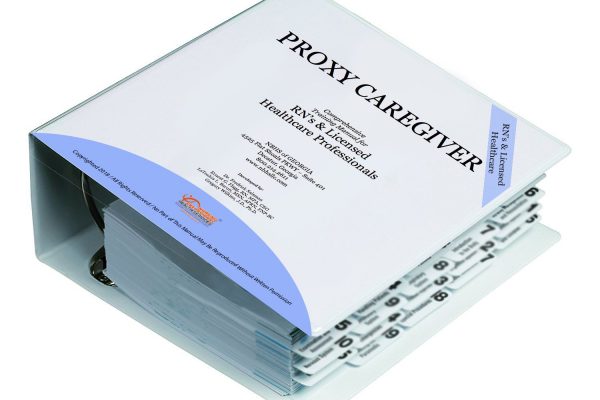 On Demand Printing
Frequent content changes are why Agility recommends the page sets for a training binder be bought on an on-demand basis. For example, if your upcoming training seminar will have 70 attendees, then only order 70 page sets. Don't order 200 sets thinking you'll use them next time. Ordering too much means you might be stuck with outdated and unusable training material.
Even though Agility Print recommends the internal page sets for training binders be ordered and printed as needed, you may elect to buy the ring binder, spines and covers in bulk to get a better unit cost. The cover information usually doesn't change as frequently as the content.
Need assistance with creating and printing a training manual? Agility Print are training manual specialists and can assist with just about any type or style of training manual you may need. Give us a call when your next project arises.
Short Run & On Demand!
Get fast, reliable printing with no minimum quantity on your order. Easily keep your materials up to date and order what you want, when you need it.
Australia-Wide Printing
Eliminate logistics. We can print, package and despatch your printing to one or 1000 locations.  Perfect for large multi-location organisations and retail chains.
Sustainable Printing
We're proud to offer a wide range of environmentally friendly options including FSC Certified stock. Print your training materials sustainably.
CONTACT US ABOUT TRAINING MANUALS
GET IN TOUCH WITH US!
Address:
29 Smith Street, Parramatta 2150
Phone Number:
02 9891 1144