Fast Envelope
Printing
Right quality. Right colour. On time.
Fast Envelope Printing
Agility Print are specialists in Fast Envelope Printing.  In some cases envelopes can be printed same day.
Envelopes are every bit as important as the materials contained within them. In fact, if your envelopes don't make that first key impression to motivate someone to open them, your communications may not even reach the intended eyes.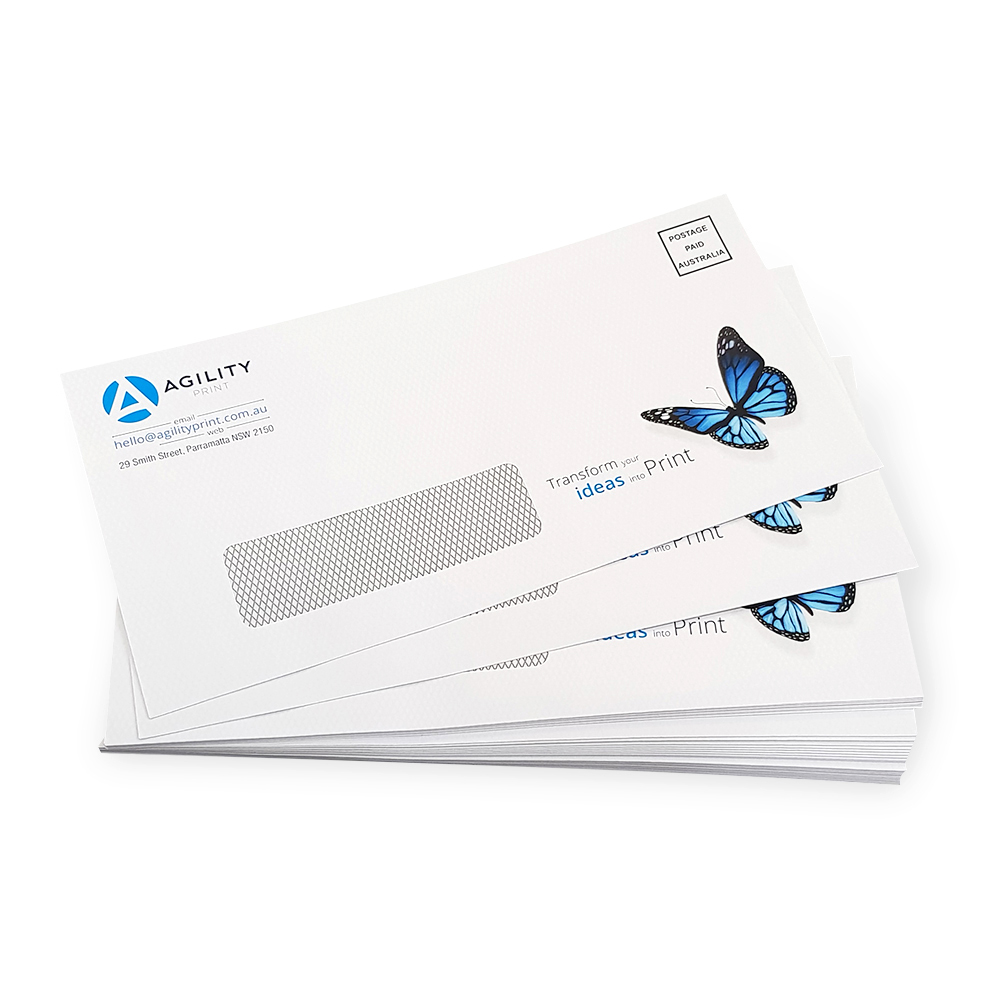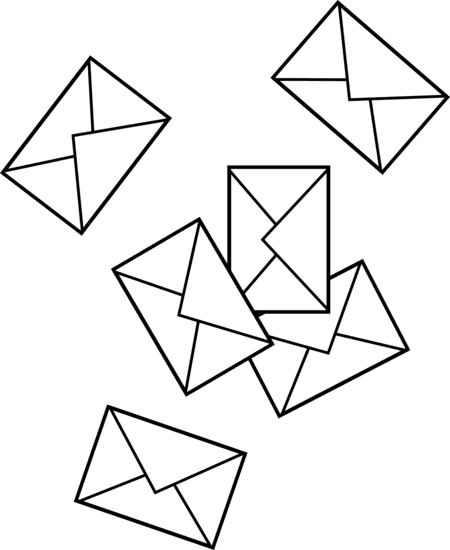 Like most things, if you stick to the standard sizes you will achieve a great result at the lowest possible total cost. The standard envelope sizes in Australia are:
DLX Envelopes: (235 x 120mm) This is the most common size and is designed to hold DL cards or A4 sheets of paper that have been folded into thirds.

C6 Envelopes: (162 x 114mm) This envelope size is commonly used to hold small greeting cards such as Thank You cards.

C5 Envelopes: (162 x 229mm) This envelope size is commonly used to hold larger greeting cards and A4 sheets of paper that have been folded in half.

C4 Envelopes: (334 x 229mm) This envelope size is commonly used to hold thin booklets and A4 sheets of paper that haven't been folded.
If you need a truly unique envelope, or something you don't see online, be sure to call our custom printing team for even more options.
Agility Envelope Printing Services
DL  Envelope Printing*
DLX Envelope Printing
C6 Envelope Printing
C5 Envelope Printing
C4 Envelope Printing
Same Day Envelope Printing
Plain Face Envelopes
Window Faced Envelopes
Offset Envelope Printing
Colour Envelope Printing
Lick and Stick Envelopes
Peel and Seal Envelopes*
Press Seal Envelopes*
Colour and Kraft Envelopes
Merged Data Envelopes
* Not suitable for automated envelope insertion
Short Run & On Demand!
Get fast, reliable printing with no minimum quantity on your order. Easily keep your materials up to date and order what you want, when you need it.
Australia-Wide Printing
Eliminate logistics. We can print, package and dispatch your printing to one or 1000 locations.  Perfect for large corporate organisations.
Sustainable Printing
We're proud to offer a wide range of environmentally friendly options including FSC Certified stock. Print your marketing materials sustainably.
PARRAMATTA'S PREMIER PRINTER
GET IN TOUCH WITH US!
Address:
29 Smith Street, Parramatta 2150
Phone Number:
02 9891 1144